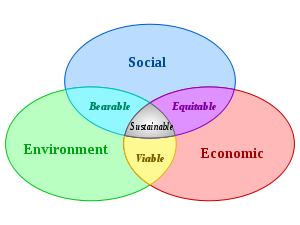 In business, what you don't know can – and inevitably will – hurt you. It's a truth that can be delivered with a particularly large hammer via loss of market share, lawsuits, and even bankruptcy.
Usually, when I begin working with a company, it's because they are in some kind of trouble that could have been prevented had the executive team had a consistent system for evaluating the status of their business. Large companies have teams of auditors to do this task, but executives in privately held smaller companies often ignore the critical details of a proper systems analysis until it's too late.
If you want your business to be sustainable, you cannot ignore the details. Small and mid-size companies can find the critical support they need in the services of a professional auditor. It is important to check the credentials of any auditor before contracting them.
A financial audit is the one most familiar to executives. But your financial wellbeing is influenced by many factors, most of which are driven by your business relationships with employees, contractors, suppliers, customers and partners. The flow of money within any business can occur in alignment with its relationships – including your relationship with yourself.
It was an understanding of this interplay between a company's financial health and its business relationships that inspired me to create my "Five Ultimate Business Audit Checklist." This checklist offers a unique way for executives to do business with an awareness of every detail. One example is the "Values and Quality of Life Audit." If a company's actions are not aligned with its core values, or the executives are burnt out because of the poor quality of his life, it is not likely the company will build sustainable profits.
International Sustainability
Once you have a grasp on the finer points of your company and your business is sustainable on the home front, it's tempting to look further afield for growth. Here again, getting to the core of your company's values and relationship patterns is an integral step in preparing for international partnerships, an area in which I have significant experience and expertise.
If you don't understand the finer details of your business prior to engaging with international partners, in all likelihood you may commit business suicide. This is particularly true when seeking to do business with China, the second-largest and fastest-growing major economy in the world.
Whether your goal is to dominate the global market or just your corner of the Comox Valley, you never want to be blindsided by something you did not know – especially when that something is too close to you personally for you to properly evaluate without an appropriate system in place. Like a lot of things, business sustainability comes from within.