Are Your Systems Helping or Hurting Your Business?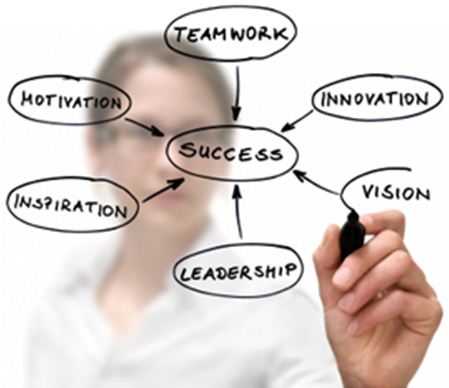 It's a fact: human beings are creatures of habit. We feel secure in our routines and rarely question how well our systems are working, if at all. We convince our self that everything is OK, but the reality is that you may have merely found comfort in the consistency of chronic, low-grade under-performance.
This under-performance robs you daily of opportunities to expand your market and increase revenue; it undermines your freedom holding you captive working for your business rather than your business working for you; it puts you at risk of becoming "irrelevant" in a rapidly evolving world.
If your business is new, your greatest challenge is knowing, from your current vantage point, what systems are needed in your business. After all, you can't possibly know what you have not yet experienced. Yet, it is essential that you develop systems right away that:
Are comprehensive and in alignment with your company's immediate needs
Can grow and evolve as you grow and evolve
Businesses that have reached a certain level of success always reach a point where systems that once worked, break down under the pressure of growth and the maintenance of old patterns that no longer serve them. If you are currently experiencing either low-grade but chronic pain (aka: anxiety, worry, stress, frustration) or have found your self in the midst of a crisis, it is likely your systems are no longer working. It's critical that you:
Engage in an honest and thorough evaluation of what is and is not working
Upgraded your systems to work for your business now and your goals for growth and expansion
What exactly are business systems? (Hint: They are not what you might think!)
This may come as a surprise being that I'm a professional auditor, but I believe that human relationships are the cornerstone of every single business, so creating systems for positive, productive business relationships is essential to any and all business success. Additionally, mindset is critical throughout our business growth process, and we must learn and practice systems to help us keep our mind open to all life's possibilities.
So even though I'm an experienced and accomplished business auditor, under my guidance, the first set of systems you create (or upgrade) will be systems for building relationships and systems for developing yourself as a business owner.
My systems-based expertise will allow you to reach optimum potential because you will finally:
Know who to hire and how to position them for success
Attract rather than seek your ideal clients (much less work!)
Know how to negotiate for authentic win/win results
Create "just right" policies and procedures to streamline not strangle your employees
Establish a consistent daily practice for personal development
This one is big > Know how to identify and let go of practices that no longer serve you
Avoid the pitfalls of over giving by establishing the right boundaries for the job
Manage your limited resources for the highest possible outcome
Understand when and how to practice "due diligence" even/especially when it involves tough questions
Use best-in-business tools for rock solid, growth oriented fiscal management adding a new dimension of peace and freedom to your business experience
As a Leader in Business, You Want To…
Grow a successful business, perhaps a legacy business, that includes the right people, systems and clients!
Enjoy the freedom and positive impact a business that runs like a well-oiled machine can deliver!
Eliminate business pain you've been living with because you are so used to it
Know which opportunities promote growth of your business and say "no" to those situations that hold your business back
The Right Auditor & Business Advisor For You:
Lourdes Gant
Lourdes Gant has transformed businesses and inspired numerous business owners to find their power, allowing them to become more prosperous and enjoy a freedom like never before.
With practical and professional methods, an engaging style, and an ability to see and recommend the best fix for businesses, Lourdes is a trusted and in-demand auditor and business advisor.
Her 5 step signature system for transforming companies to streamlined businesses that practically run themselves and attract the ideal clients, business associates and employees is – put simply – transformative!
Your Next Step
Contact Lourdes Gant for more information or to speak with her about your business transformation.